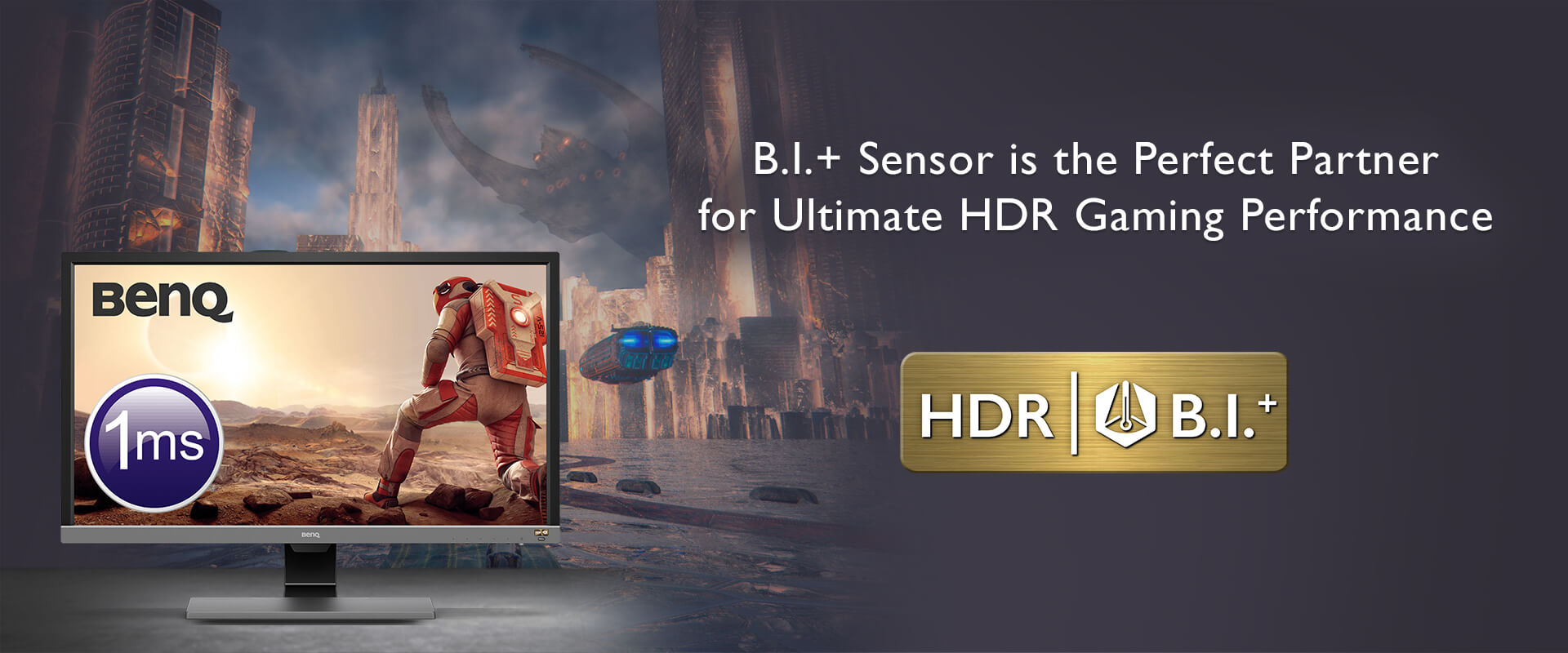 B.I.+ Sensor is the Perfect Partner for Ultimate HDR Gaming Performance
EL2870U 4K HDR Gaming Monitor ensures the delivery of incredibly sharp and detailed images. BenQ's exclusive B.I.+ sensor (Brightness Intelligence Plus Technology) offers a comfortable viewing experience tailored for extended viewing by adjusting the brightness and colour temperature to make your HDR gaming performance better.
Indulge in the Video Performance of Amazing Details
Hyper-Realistic Video Quality with HDR
Featuring the leading HDR technology in a video enjoyment monitor, EL2870U offers enhanced brightness and contrast and adds incredible details and vividness to HDR video contents.
*To view HDr content from your device, ensure that you use the HDMI cable provided with the EL2870U or High Speed HDMI Cable or Premium High Speed HDMI Certified Cable.
*HDR function supports HDR 10 content.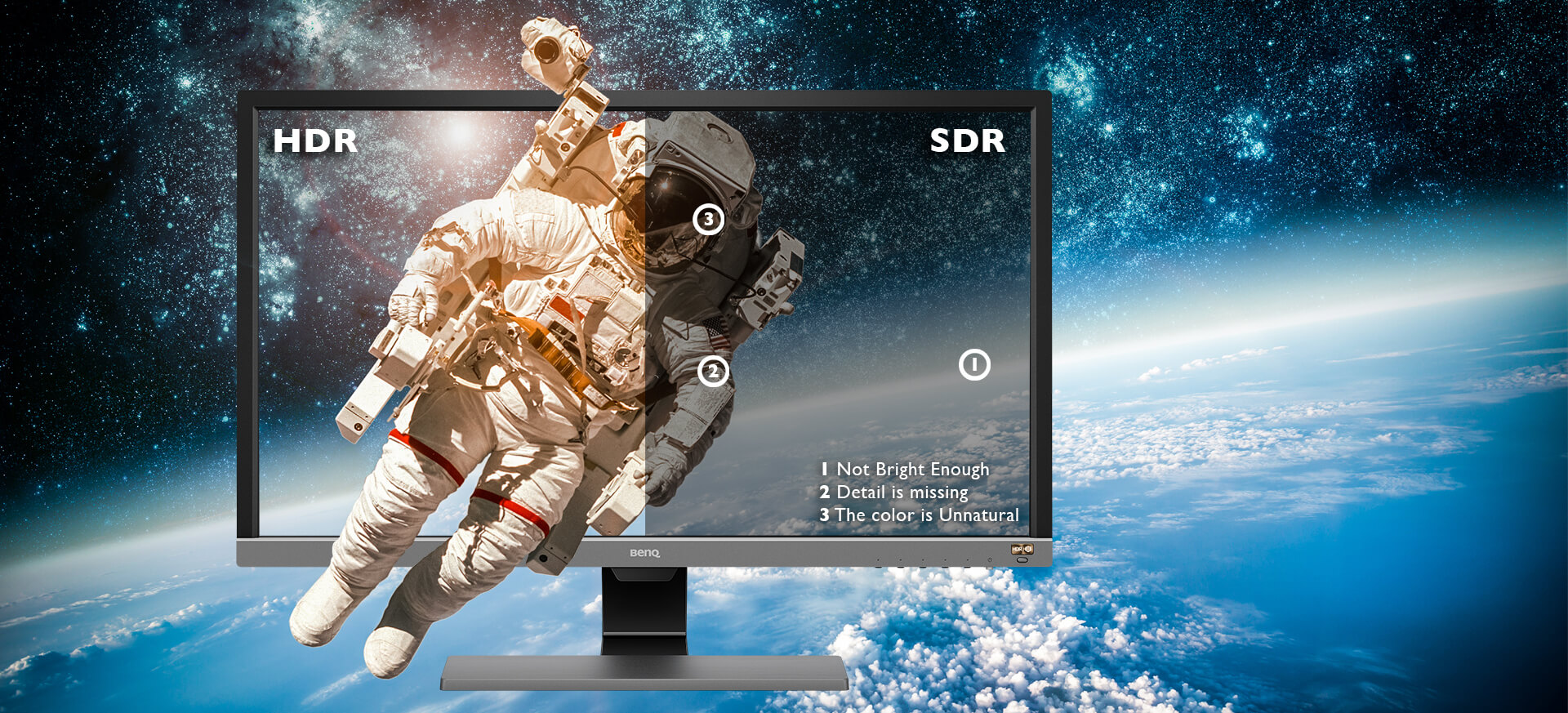 Opt-Clarity for Ultra-Fine Details
EL2870U's simple hotkey switches between 4 levels of HDR and B.I.+ modes, which constitute BenQ's exclusive Opt-Clarity Technology, allow users to select the most suitable clarity for displayed content based on the conditions in different viewing environments, ensuring users can fully enjoy the splendid image performance of HDR while maintaining the ability to see the most delicate details in dimly lit environments.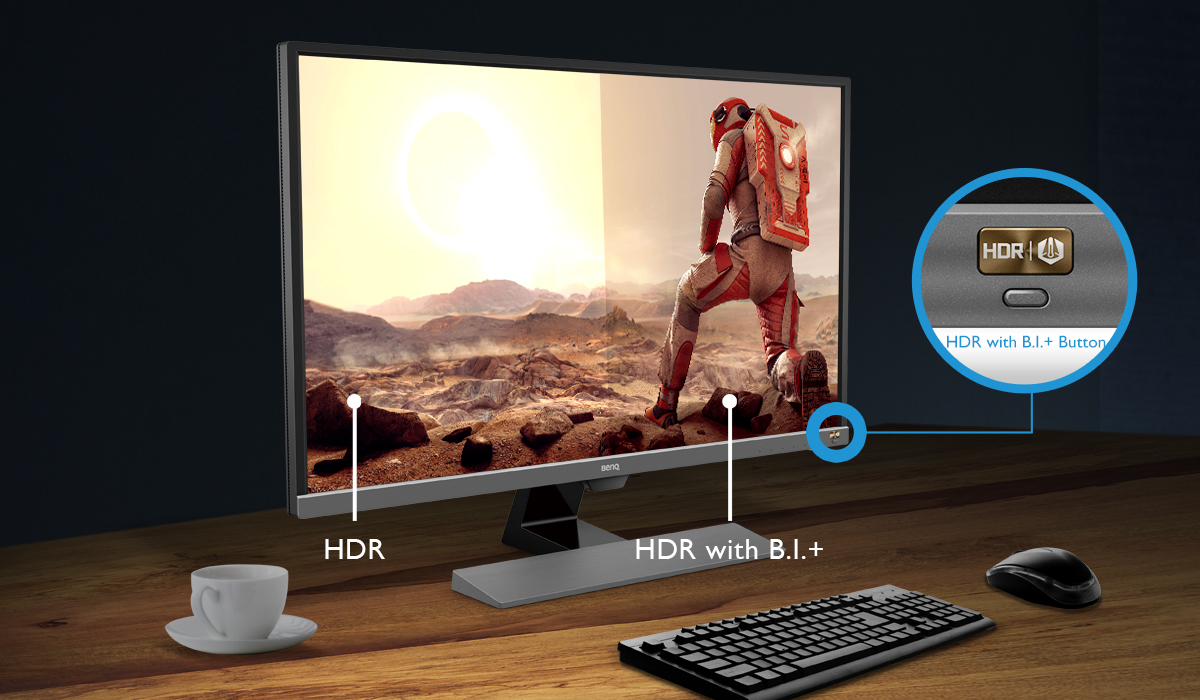 Be in Awe of Clarity and Magnificence of 4k UHD Image
Enjoy extremely vibrant, precise and realistic images as well as much higher frame rates with 4K resolution. You will be amazed by the crystal-clear images with fine details and take advantage of the most optimal viewing experience.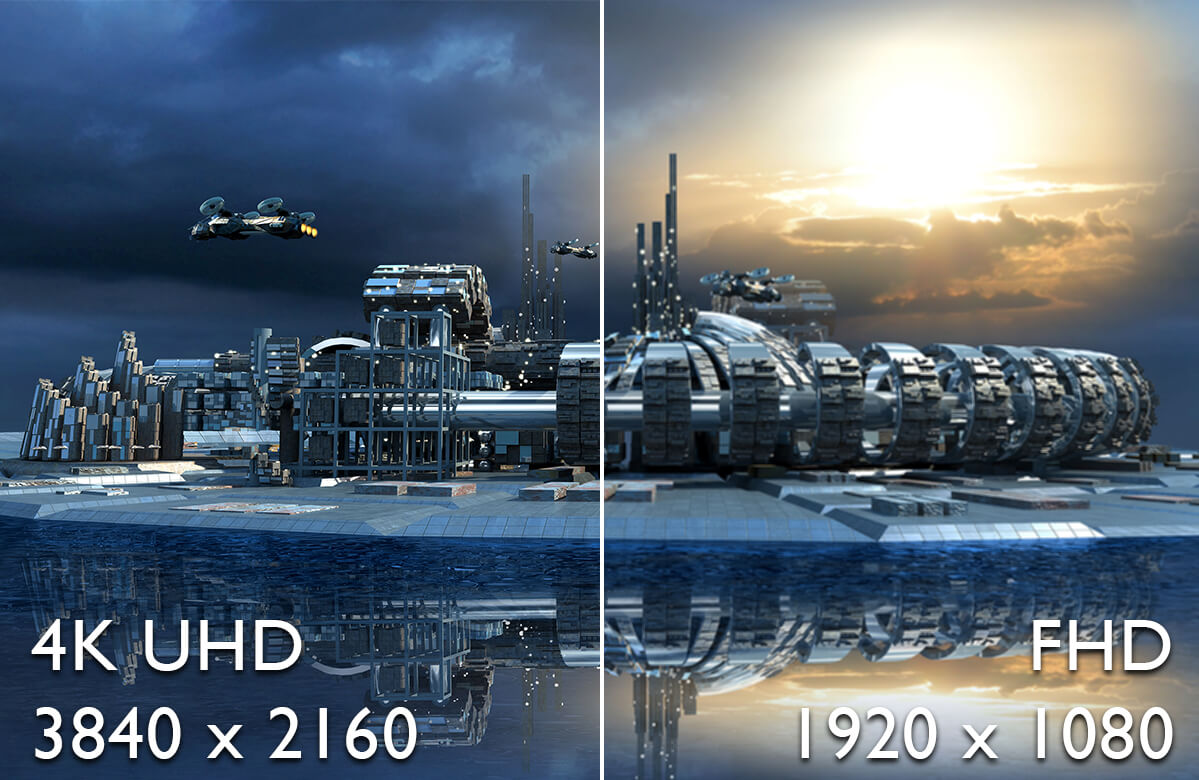 Take control of your streaming enjoyment with ease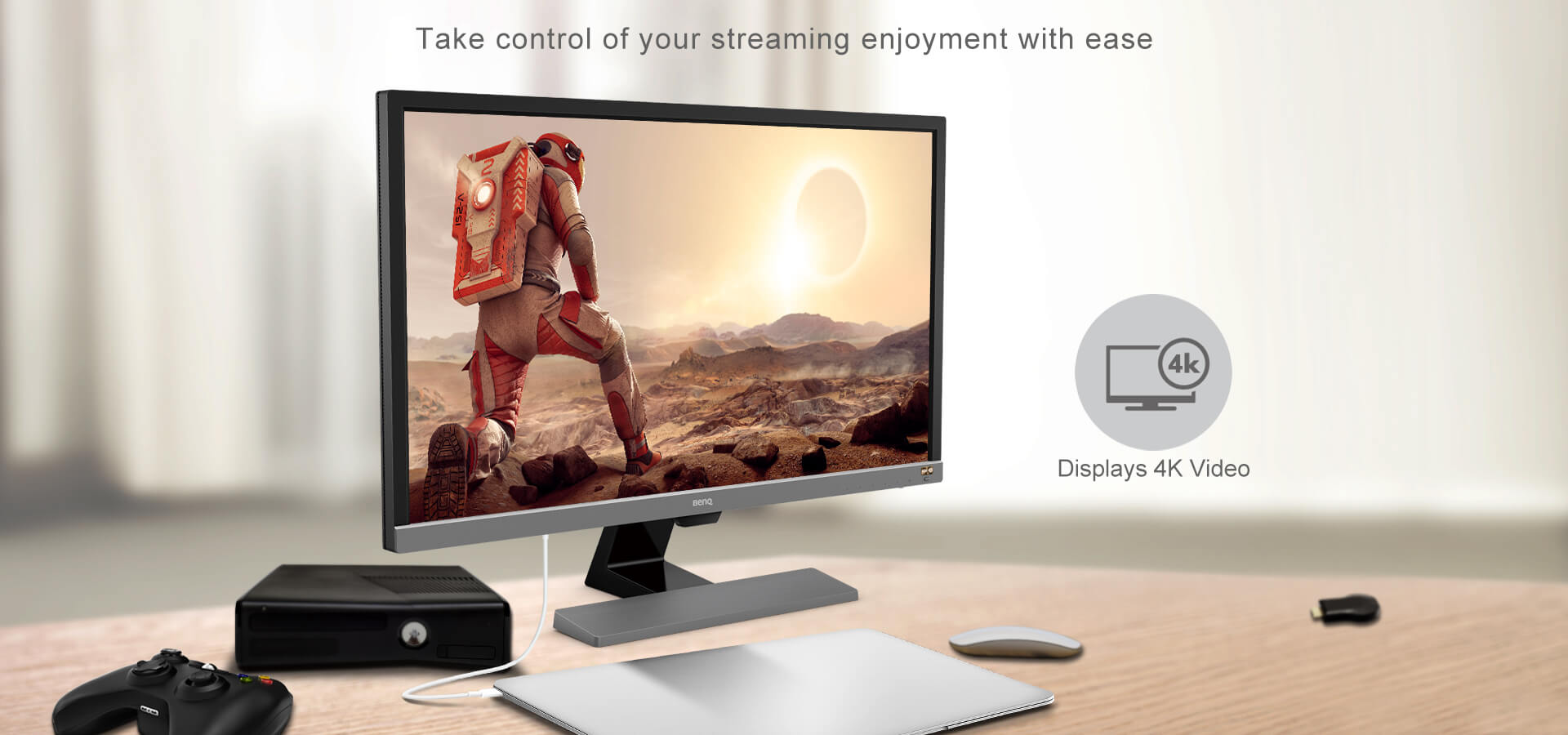 Universal Multi-Device Connectivity and Integrated Speakers
Enjoy the expanded flexibility and superb HDR video quality from any source with one DP1.4 and dual HDMI 2.0 ports while being immersed in the powerful audio from the integrated speaker.
Specialized Modes for the Ultimate Video Entertainment
Smart Focus highlights the selected window or area, helping users concentrate on the main viewing content by reducing distractions in the background.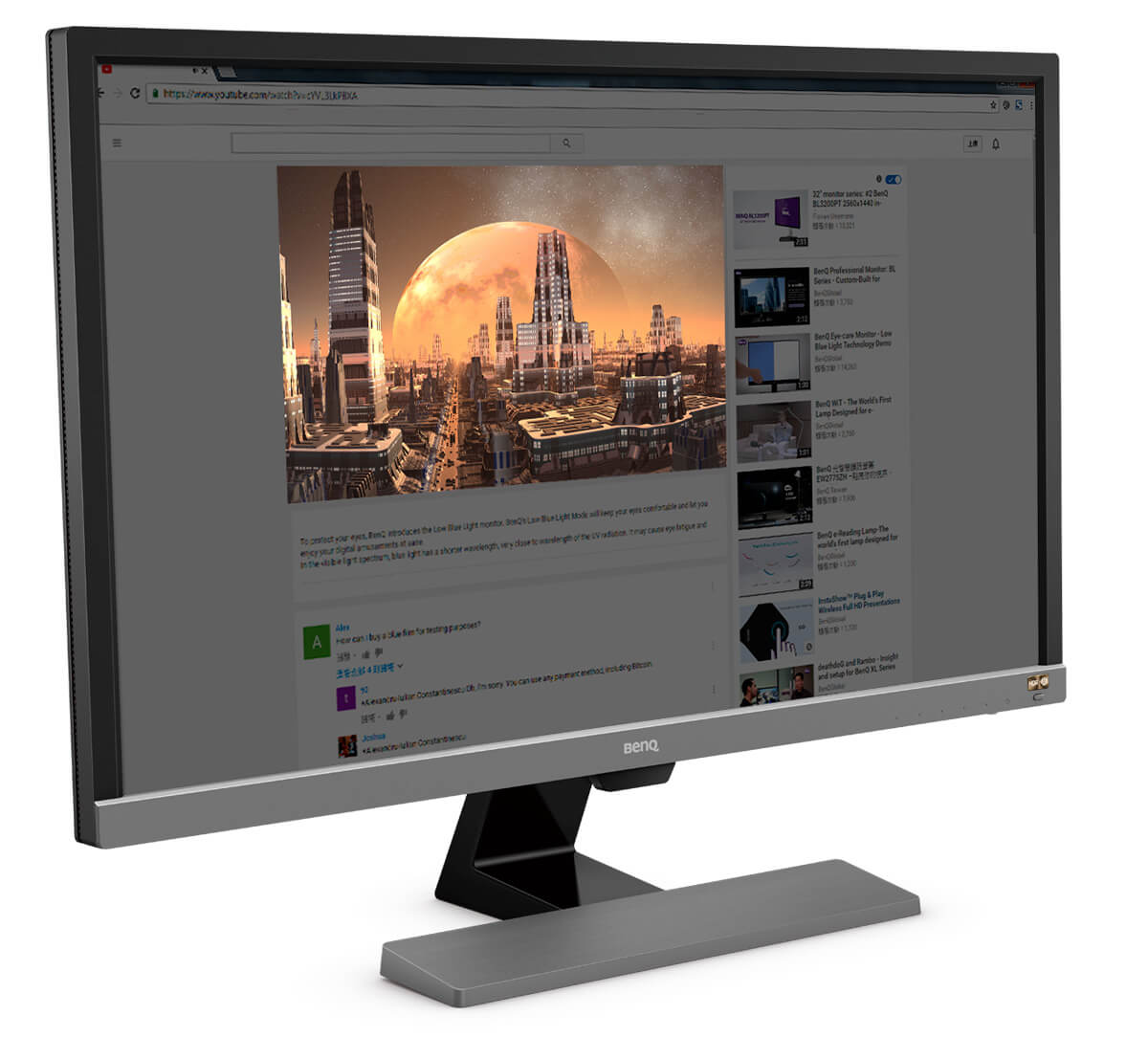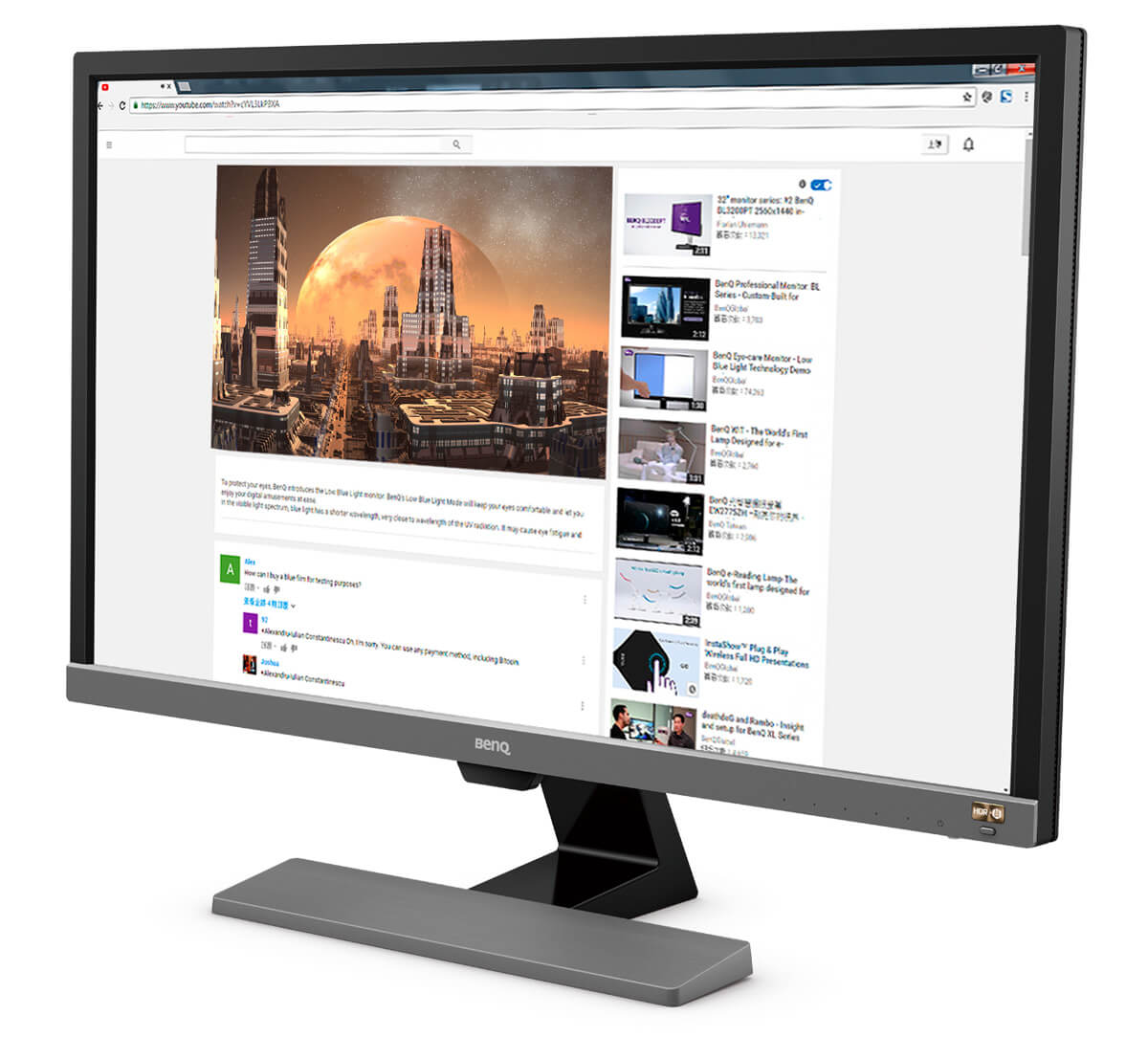 Super Resolution to Enhance Standard Image Quality
EL2870U simulates high resolution picture quality by increasing pixel density of low-resolution standard-definition content for astounding clarity.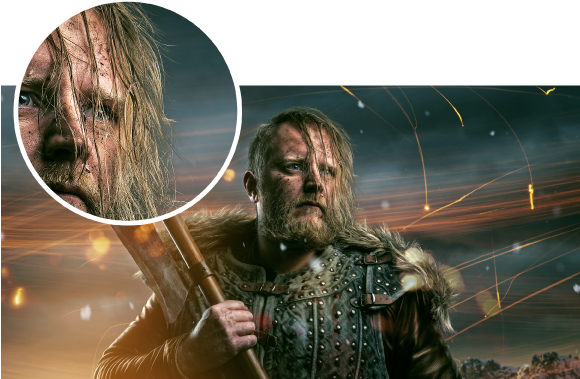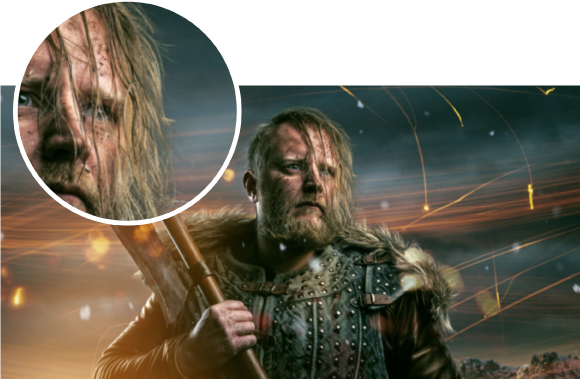 Smoother and Intense Images for Full Gaming Enjoyment
AMD FreeSync™ technology eliminates image tearing, broken frames, and choppy gameplay for incredibly fluid gaming experiences. With an improved refresh rate to bring out an ultra-smooth gaming experience, EL2870U is gamer's dream monitor.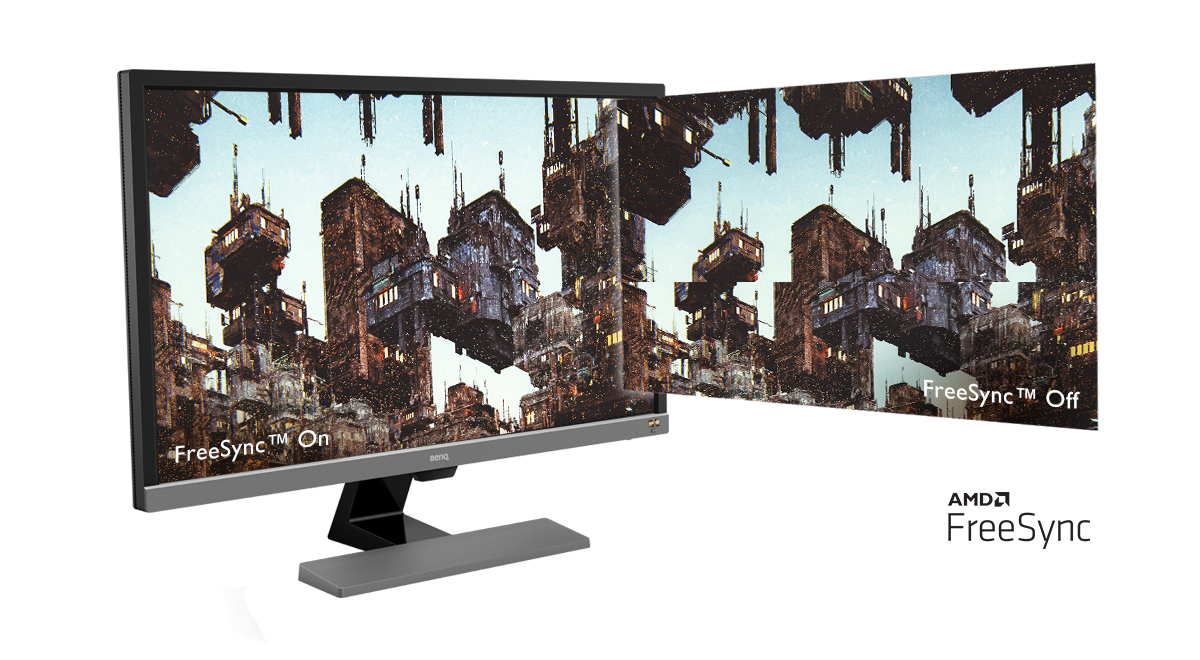 Fast 1ms GTG Response Time
Super-fast 1ms GTG response eliminates motion smear for smooth video and gaming. Fast-moving action and dramatic transitions are rendered flawlessly without lag or ghosting. Enjoy immersive gaming and video entertainment without delay.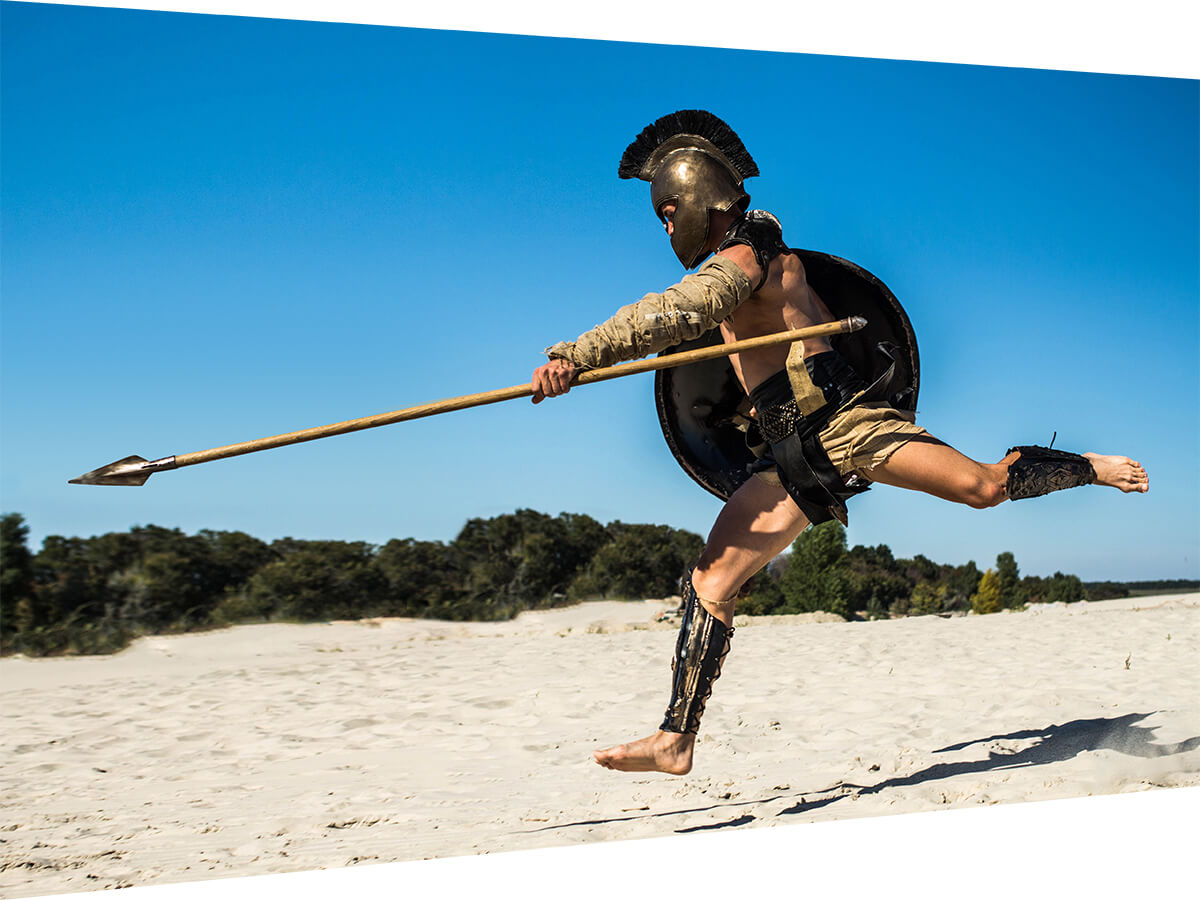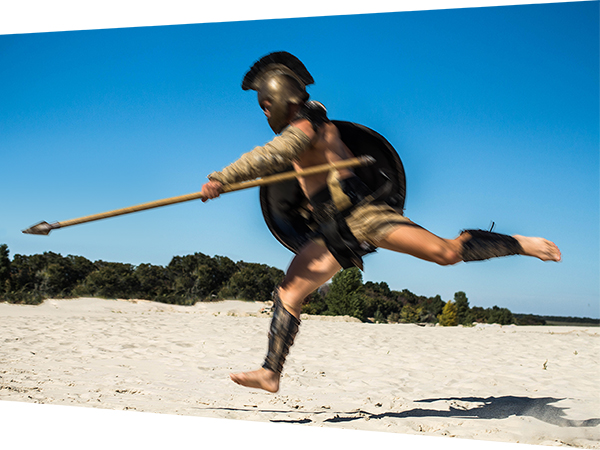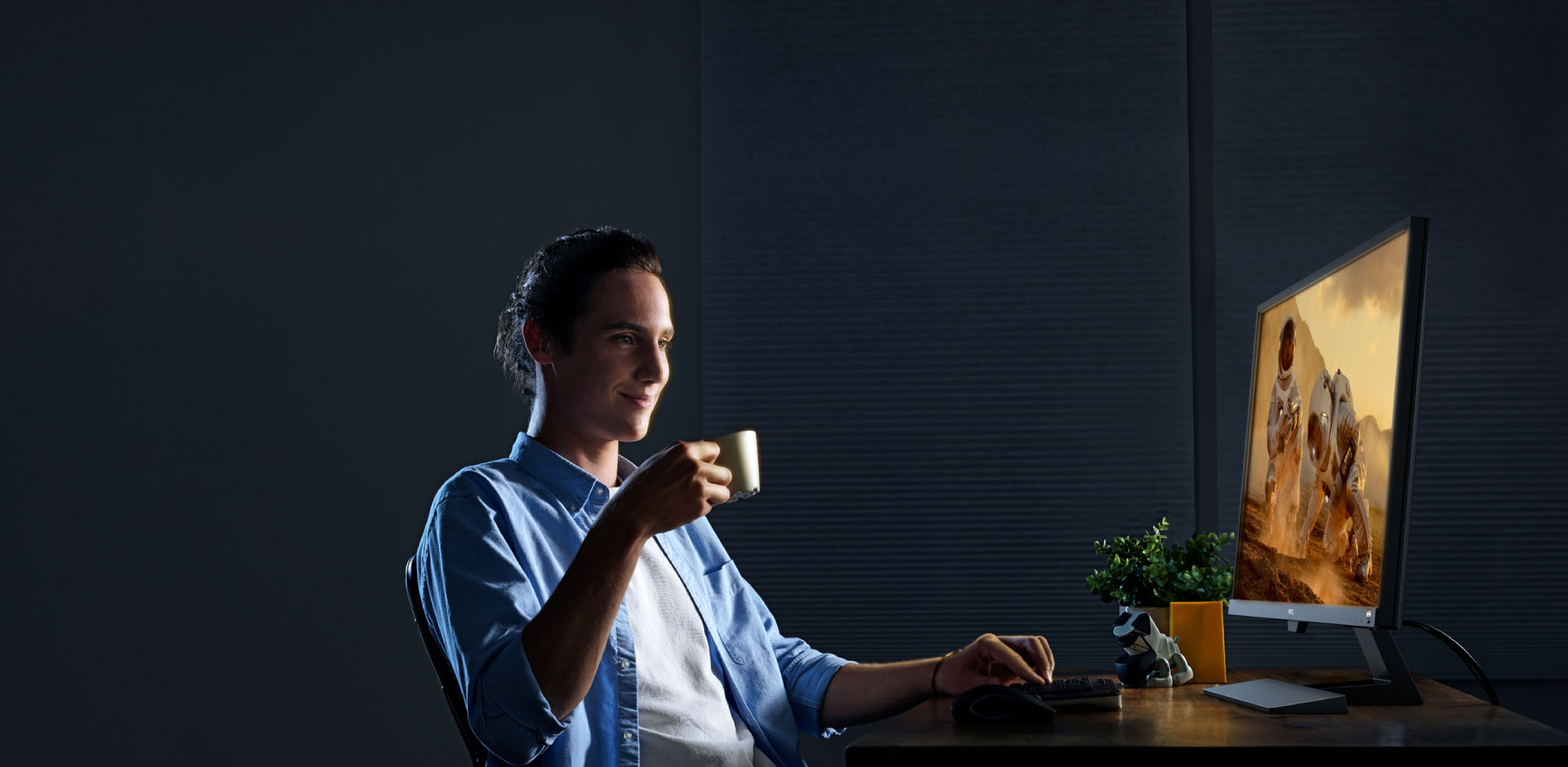 Your Eyes, We Care
BenQ's industry-leading Eye-Care technologies help to reduce eye fatigue while ensuring greater comfort after a long period of monitor use. Besides Eye-Care monitors, BenQ also offers ScreenBar products to complete your Eye-Care collection.
TÜV Rheinland Certification
Global safety authority TÜV Rheinland certifies EL2870U's High Flicker-Free , Low Blue Light, and Brightness Intelligence Plus as truly friendly to the human eye.


Brightness Intelligence Plus Technology
Reduce Eye Strain in Any Lighting Environment
The ambient light sensor detects ambient light levels and the color temperature in your viewing environment, automatically adjusting on-screen brightness and color temperature to fit your surroundings. It also gradually adjusts brightness based on one's usage time. This offers the best display quality for users' viewing comfort, preventing eye strain and protecting your eyes after you watch monitors for hours.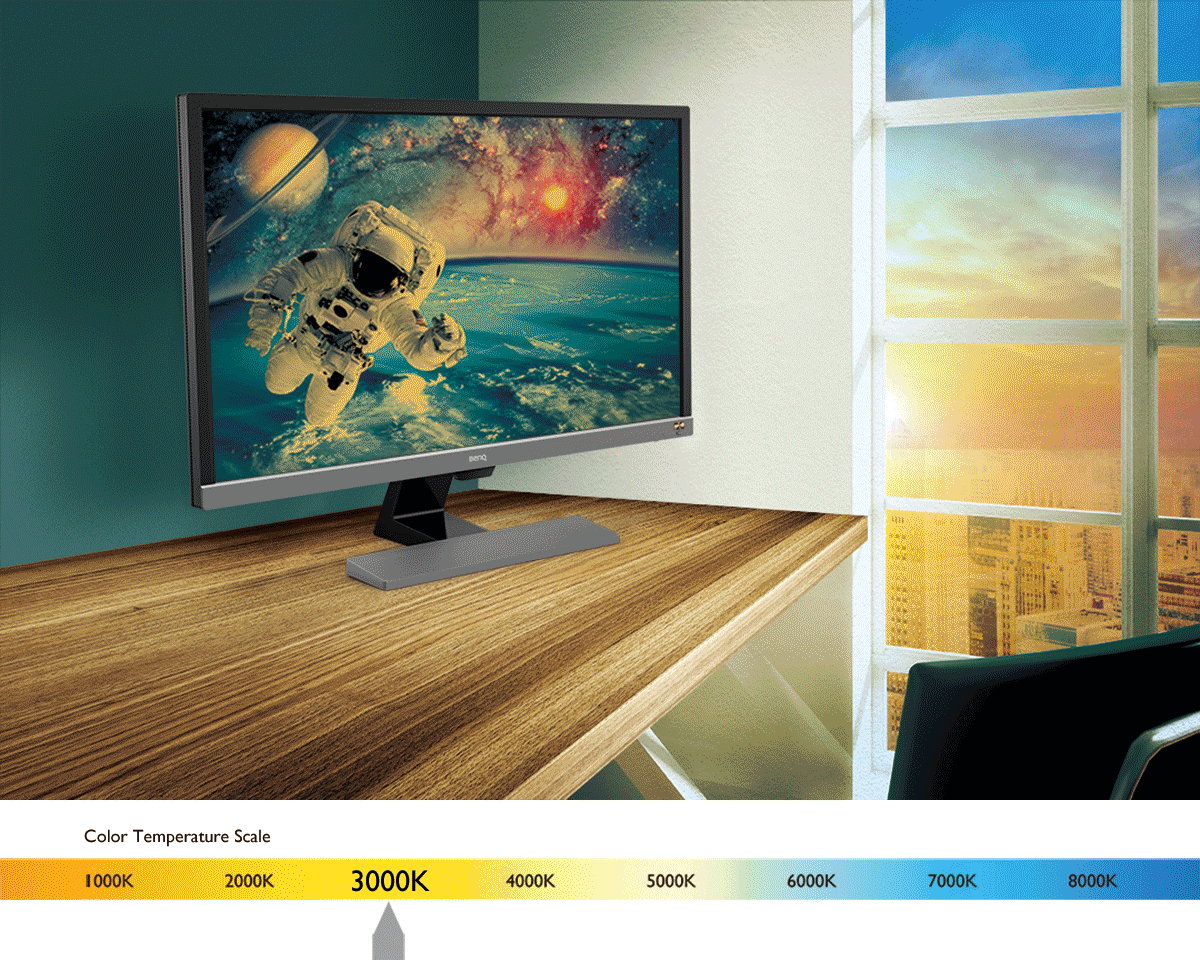 Colors Stay Original for Picture Perfect Content
B.I.+ Tech. adjusts brightness to avoid overexposure and to enhance details in dark areas, preserving original color saturation and hue with smooth gradation.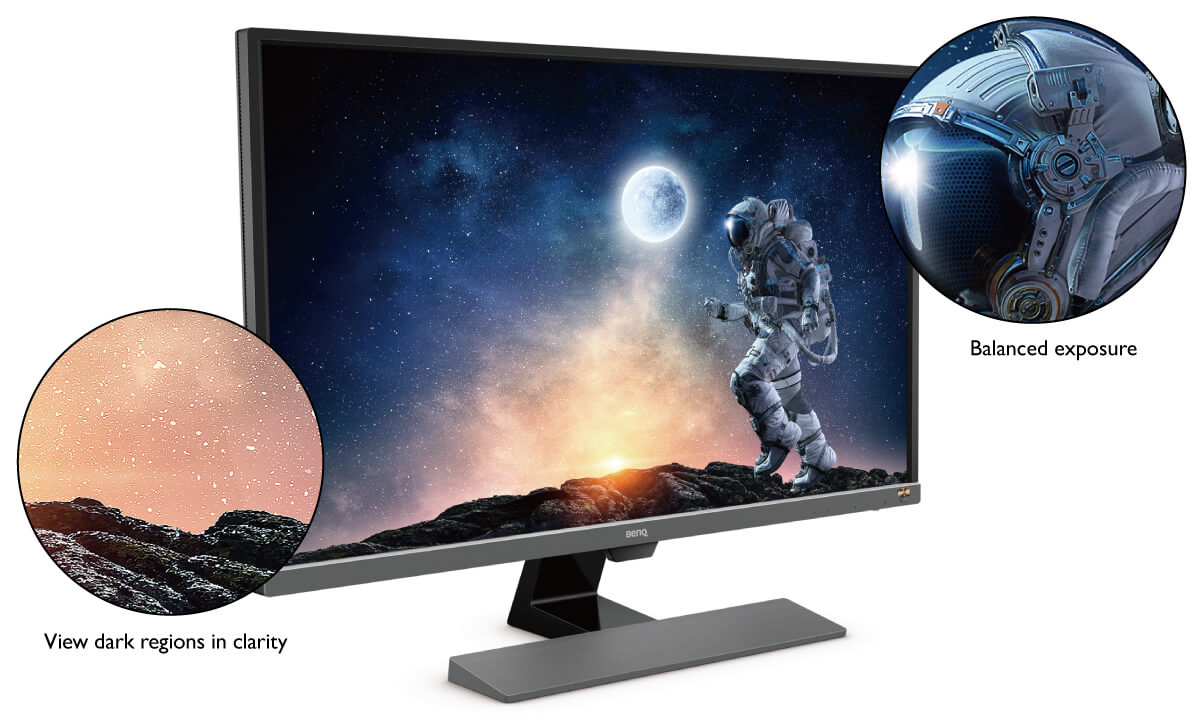 Low Blue Light Technology
Low Blue Light Technology is designed to filter out harmful blue light, effectively diminishing eye fatigue and irritation.
Easily switch to one of four preset Low Blue Light modes from the OSD hot key (Multimedia, Web-surfing, Office, and Reading) and reward your eyes without sacrificing visual enjoyment.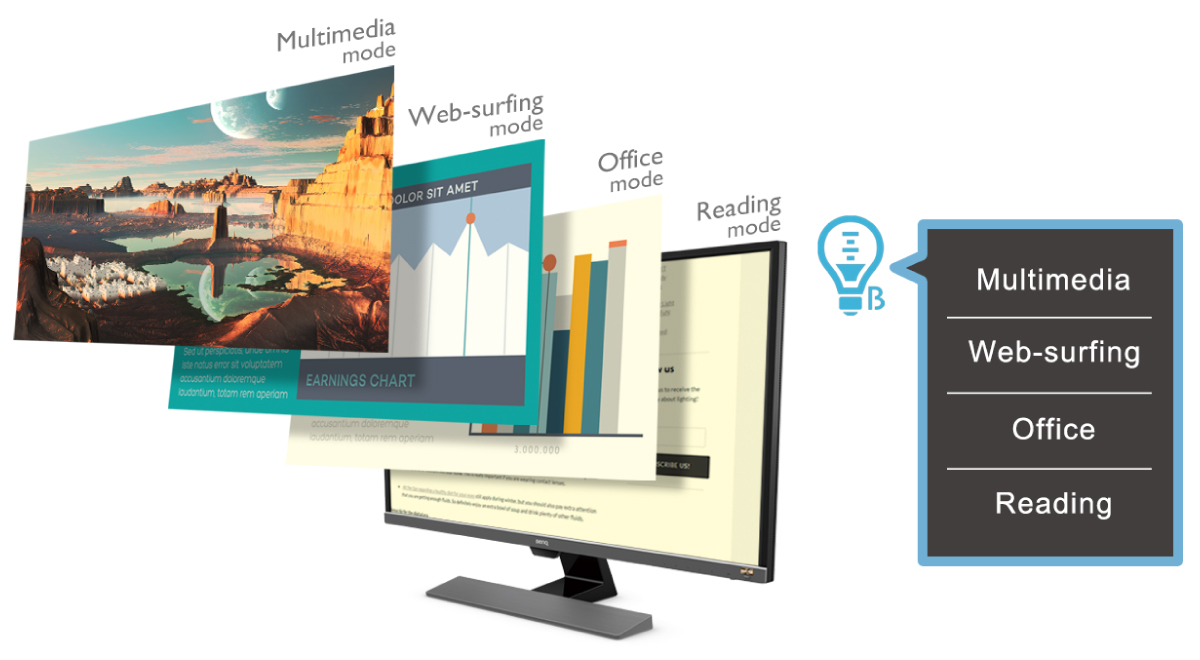 Flicker-free
Exclusive BenQ Flicker-Free Technology eliminates the harmful flicker of traditional LCDs to prevent fatigue and vision damage.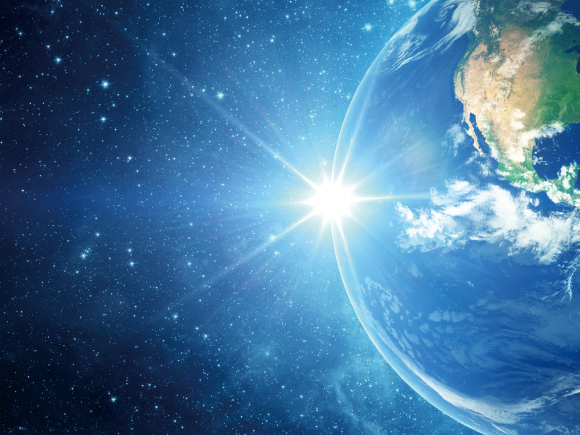 with Flicker-free technology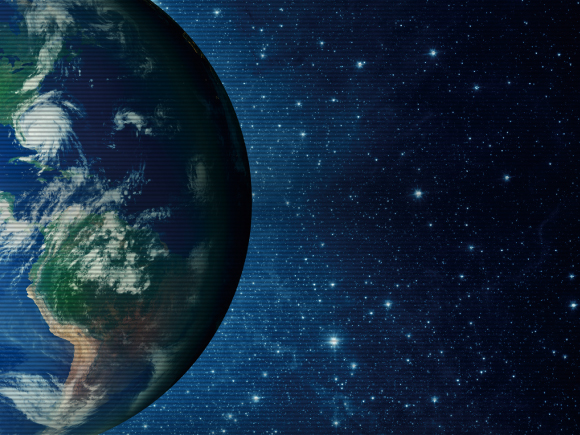 without Flicker-free technology