NAS Asustor 6302T
/shop/nas-as-6302t-nas-asustor-6302t-3094
AS6302T
A comprehensive 2 bay NAS equipped with an Intel Celeron (Apollo Lake) dual-core processor for powerful output. Economical and perfect for both home and personal use.
Enhanced CPU and GPU provides comprehensive performance upgrades
2 GB of expandable dual-channel memory
Utilizes the latest HDMI 2.0 and USB 3.0 Type-C specifications
Unique WOW (Wake-on-WAN) function provides flexible power control and access
Apollo Lake Processor
Maximized Computing Power
The all new AS6302T is equipped with the Intel Celeron (Apollo Lake) sixth generation 14nm process built dual-core processor. It features overclocking to 2.5GHz and overall performance that is enhanced by 30% when compared with previous generations, satisfying the needs for 24/7 access in small business environments.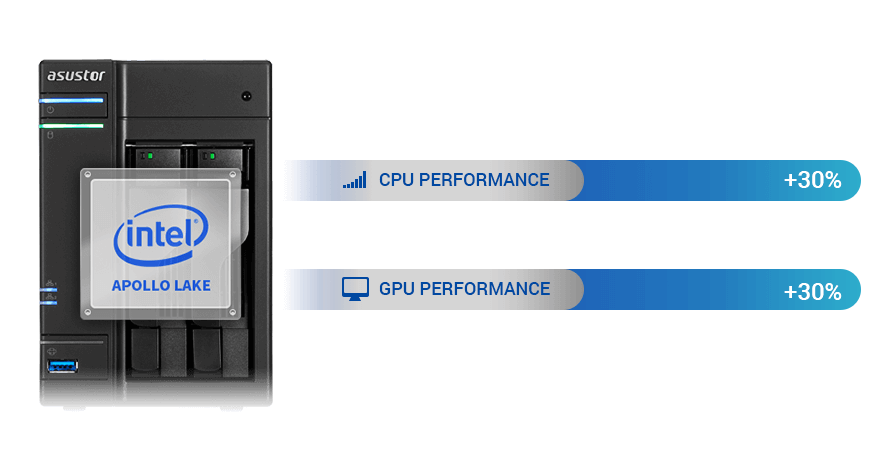 Simplified Management
Fast! 3-Step Seamless System Migration
ASUSTOR NAS's dedicated ADM operating system provides a simple operation interface and a variety of management tools for enterprise MIS staff. These tools include online hard disk capacity expansion, 3-step seamless system migration, event notifications, and comprehensive support for all 13 Windows ACL file permissions, allowing for close integration with AD domains and providing simplified IT management and increased productivity.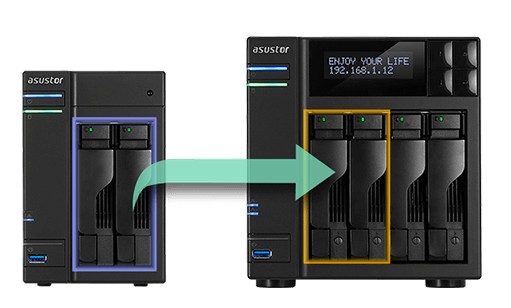 PC-less Software Installation
Mobile installation with AiMaster takes only 3 steps! Finding your NAS, system initialization and installation, power management, ADM firmware updates, system information and more are all available from the convenience of your mobile device at any time.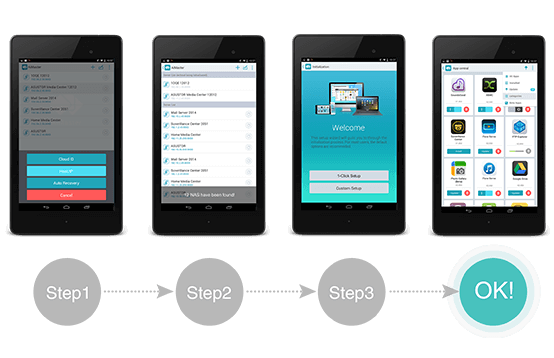 Data Protection Starts with Storage
ASUSTOR understands that your data is priceless, therefore ASUSTOR NAS provides different RAID Volume options, giving your data various levels of protection from the moment it is first stored on the NAS. We recommend you plan your storage protection based on your NAS model and number of hard disks. Data protection has never been so simple.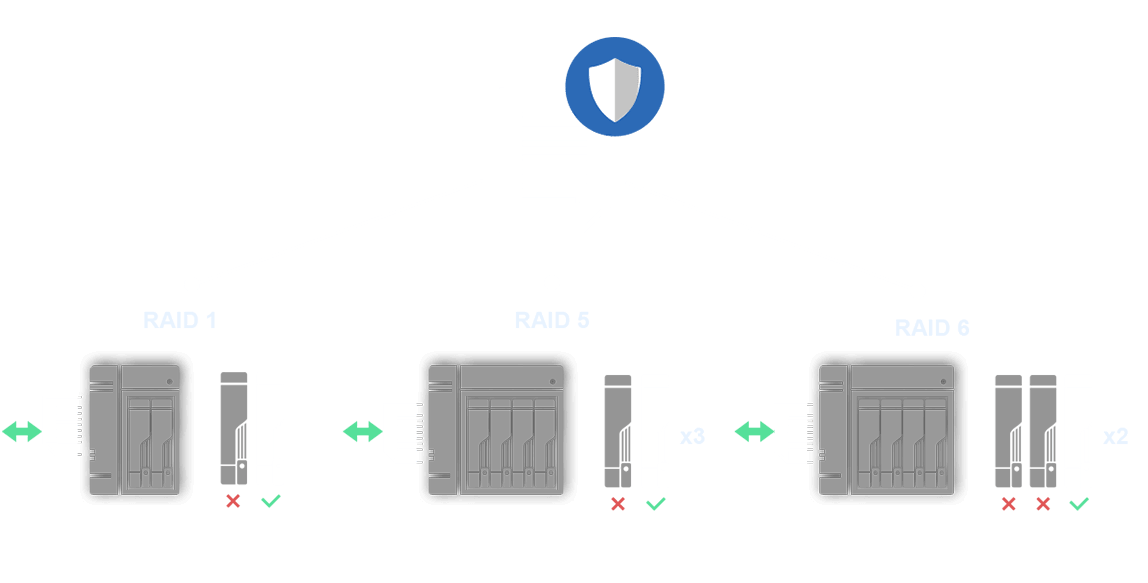 Multi-Layered Protection from the Outside in
ASUSTOR NAS ensures data security by creating an in-depth data protection plan that protects your data from the outside in. Utilization of a multi-layered deployment scheme allows for the achievement of active network, system and data protection.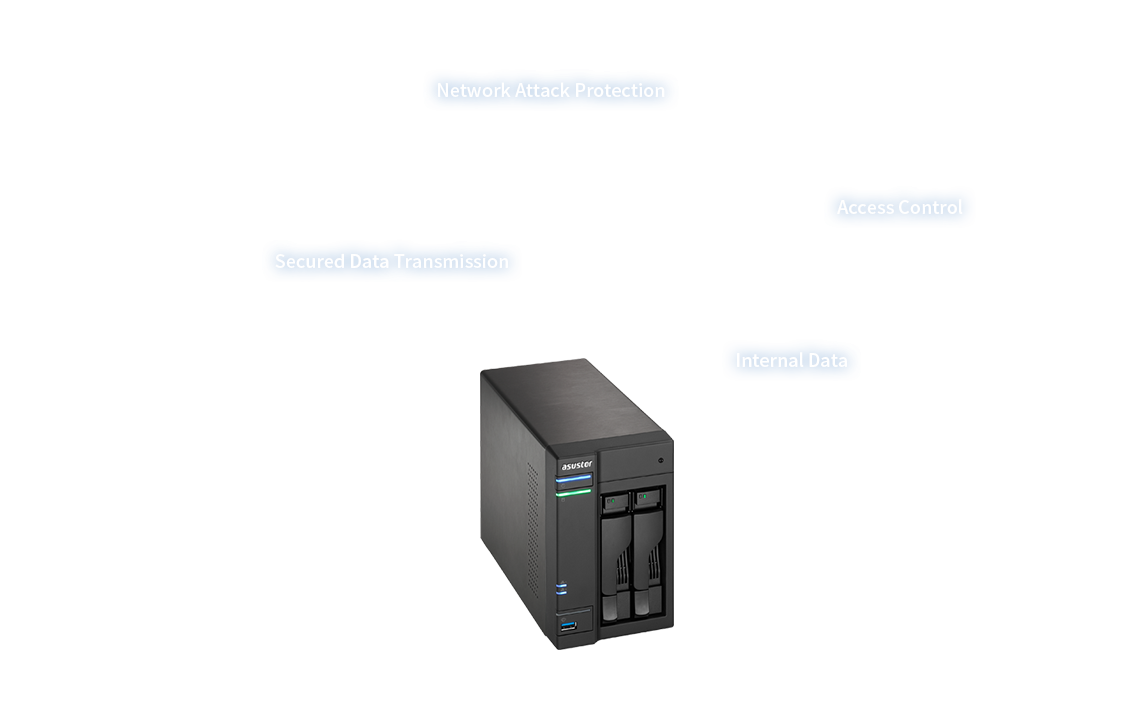 Comprehensive Backup Solutions
The AS63 /64 provides over 12 different backup options and is connected to a variety of public cloud storage services including Amazon S3, Dropbox, Google Drive, OneDrive, Box.net, HiDrive, Ralus, WonderBox, xCloud and CrashPlan. You can also use FTP Explorer, USB external hard drive enclosures, external hard drives and local backup to ensure proper backup for your data. No matter if you are using Windows, Mac or Linux, ASUSTOR provides the proper tools for your backup needs.
MyArchive cold backup technology turns NAS hard disks into removable storage archives. Directly insert a MyArchive hard disk into the NAS to easily access, backup and share terabytes of content.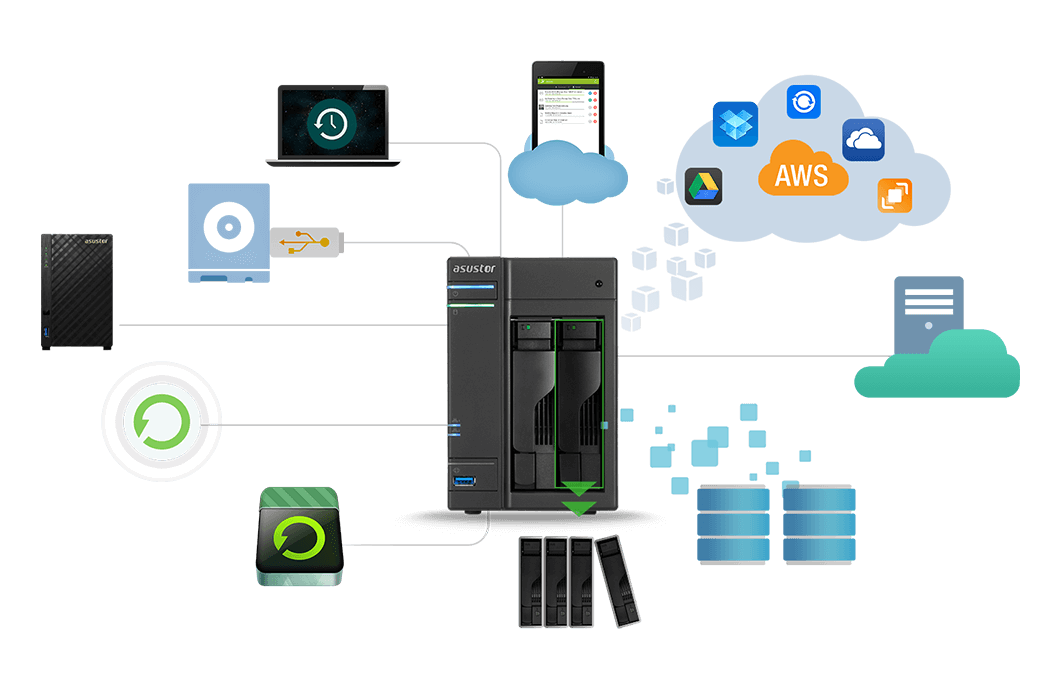 NAS Asustor 6302T
Rs 

24,900.00
24900.0
MUR
Rs 

24,900.00
Rs 

999,999.00